Flat Lay photography is an insanely easy way to showcase your favorite products, tell a story, and wow your Instagram followers or customers. Flat Lay is simple to do, can be shot almost anywhere, and of course, all you need is your iPhone.  I've had some fun trying my own flat lay photos with our new Thirty-One spring products.  The Celebrate Card set sets the color story nicely for each picture, then the accessories and jewelry are the perfect accompaniments!  I'm constantly using this white brick background; I just love it! I believe lighter color backgrounds have an advantage and make it easier to take in visually, plus it intensifies the light, so it can help in taking photos of a darker item.  Give it a try, it's easier (and more fun) than you think!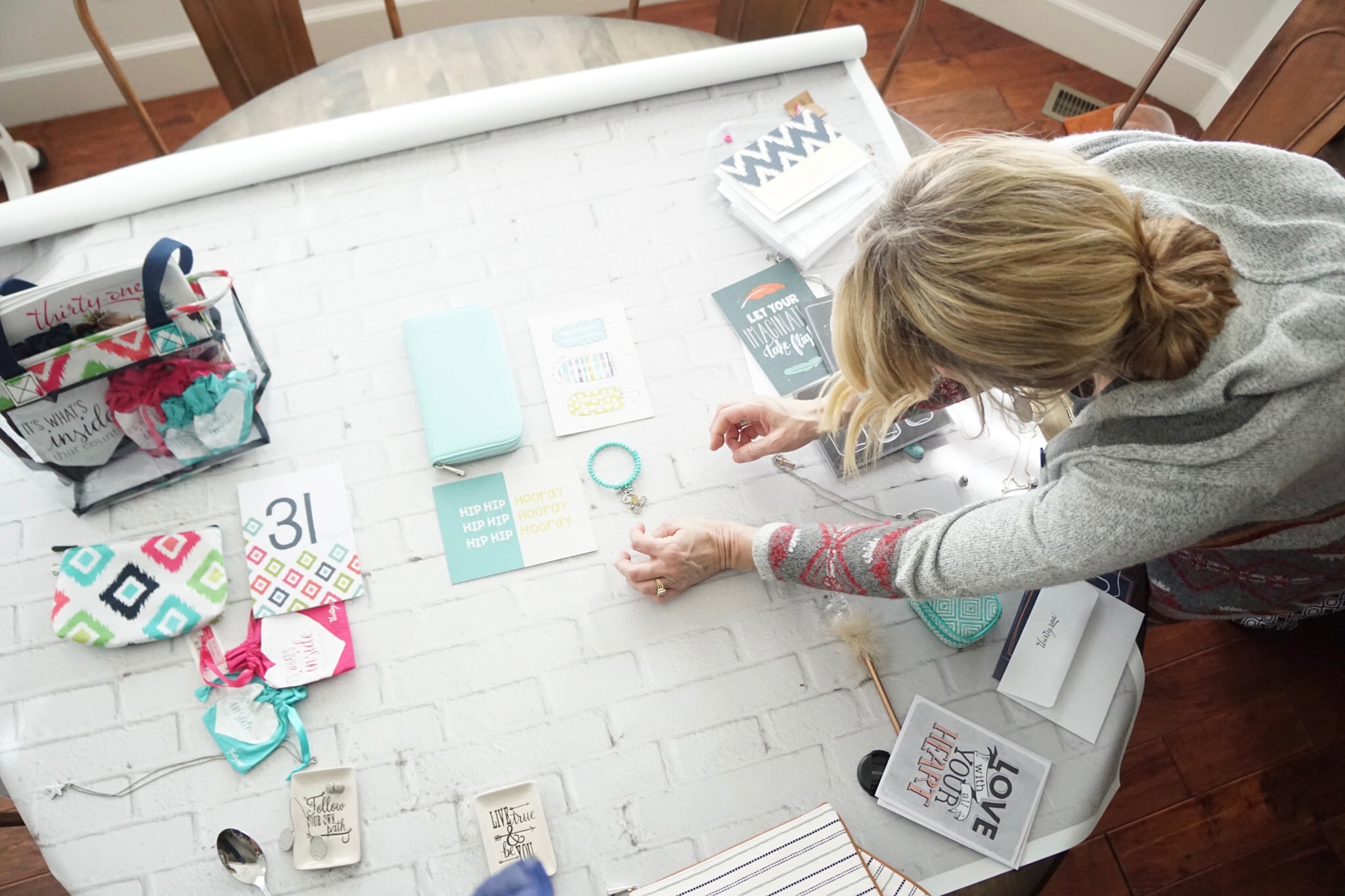 Here are a few starter tips for flat lay photos…
Get close!
Shoot from a bird's eye view
Pick a theme or color story
Use a light background
Shoot in natural light
Leave space between each object
Use minimal props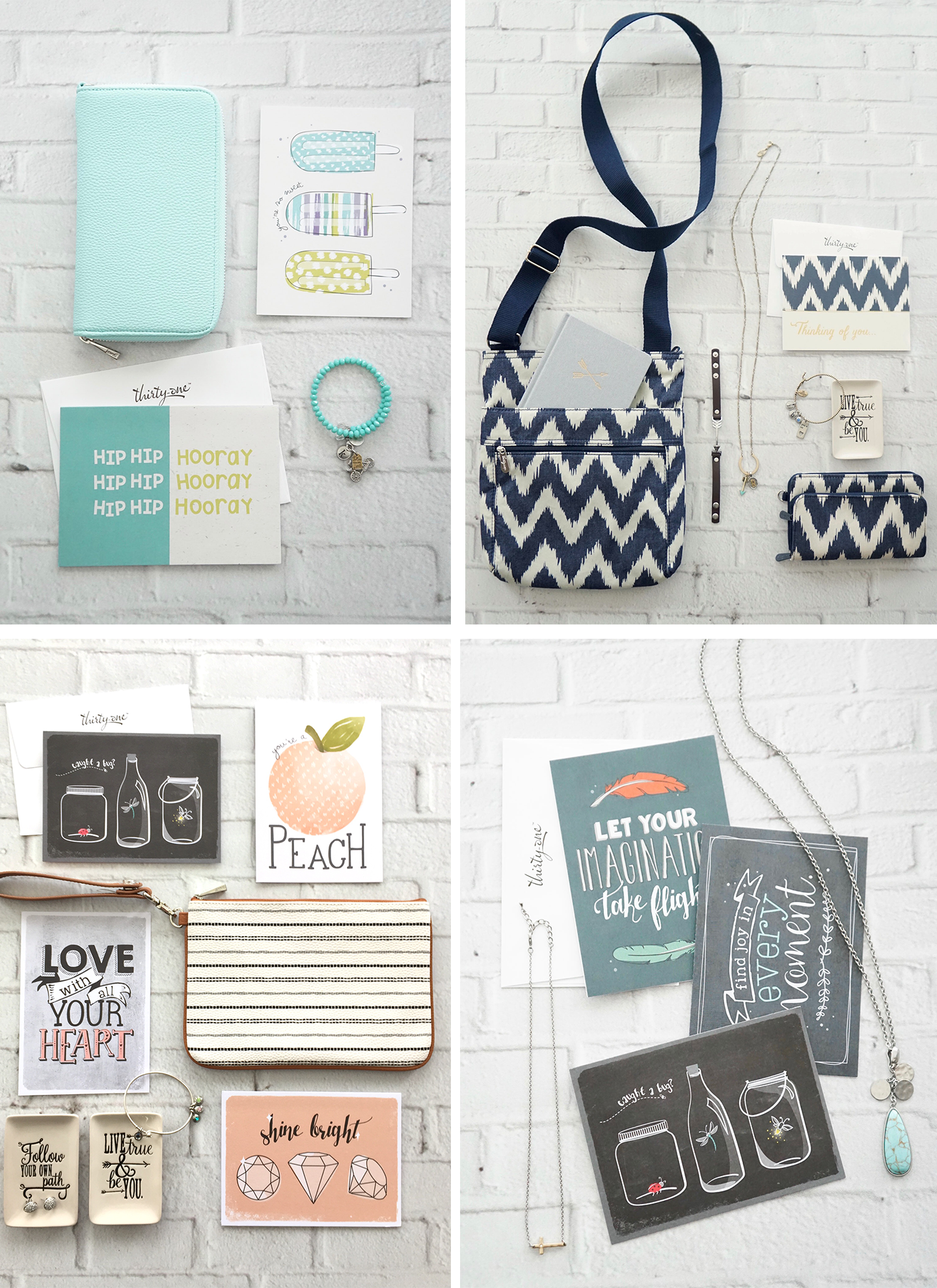 Get these awesome backgrounds!